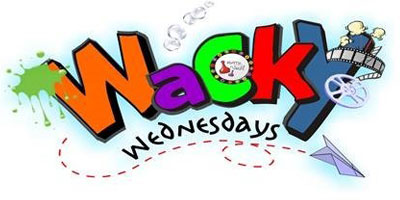 Amazing after school club!
Looking for a fun and engaging way for your kids to make new friends? Look no further than Wacky Wednesday's club at Bulwell United Reformed Church!
Wacky Wednesday's is a weekly club that meets every Wednesday from 6pm to 7.30pm, and is open to kids who are ages 7-11yrs. Our friendly and experienced leaders create a safe and welcoming environment for children to come and explore faith through fun and interactive activities.
Each week, we explore different themes and Bible stories through games, crafts, and other activities that are designed to engage children and help them connect with the message of the Bible in a meaningful way.
Wacky Wednesday's is not just a place for kids to learn about God, it's also a place for them to make new friends and build relationships with other children in their community. Our team of leaders are passionate about creating a sense of belonging and community for every child who comes through our doors.
So if you're looking for a fun and engaging way for your kids to learn in a fun way, come join us at Wacky Wednesday's club!
We can't wait to see you and your kids there!
Wednesdays from 6pm to 7.30pm (During term time)
Subs £1 – 50p Max for Tuck Shop